Our most versatile pipe plugs.
Plugs for blocking, air testing, vacuum testing, and bypassing flow.
Our FatBoy Guzzlers™ are one of the most versatile and economical plugs on the market. Both our single-size plugs and multi-size plugs are constructed of high-quality natural rubber and designed to be dependable and long lasting.
Single-size and multisize FatBoy Guzzlers™ are excellent plugs for a variety of applications including blocking flow, vacuum testing, bypassing and air testing.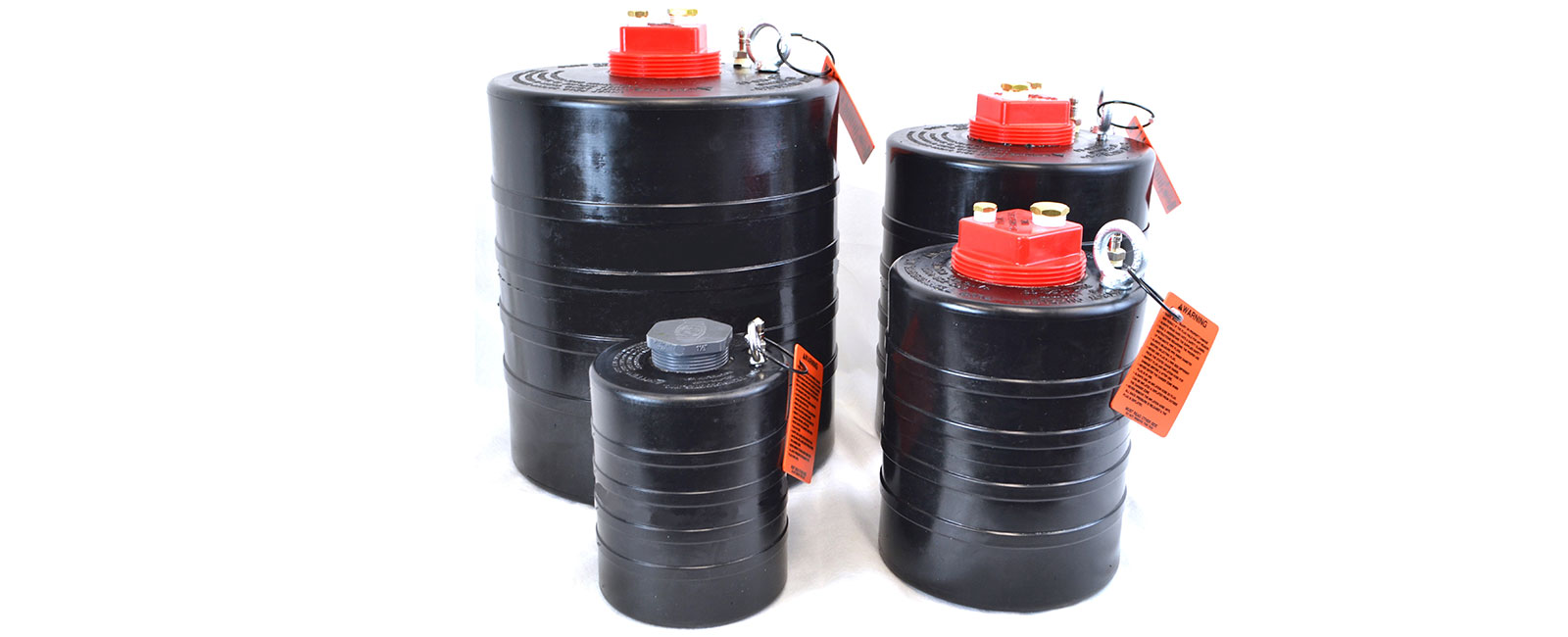 Single-Size FatBoy Guzzlers™ Specs
Single-size FatBoy Guzzlers™ are economical and versatile bypass plugs that can also be used to block flow and air test. The plugs come with removable 1/8-inch or 1/4-inch tank valves (depending on size), 1/4-inch or 3/8-inch eyebolts and aluminum bypasses.
Multi-Size FatBoy Guzzlers™ Specs
Multi-Size FatBoy Guzzlers™ are our most versatile plugs. Use multi-size FatBoy Guzzlers™ in any pipe that falls inside the plug's usage range. The plugs come with lightweight aluminum bypasses and plugs 15″—30″and larger have our optional Max-Guard™ relief valve available.