Manhole Vacuum Testing Equipment
Our manhole vacuum testing equipment that will allow you to quickly and effectively test newly installed or recently repaired manholes.
High-vacuum flows for rapid results.
Vacuum testing your waterworks pipes involves a lot of specialized equipment. The Tru-Test Max-Vac™ Venturi Pump is powerful, highly versatile, and lightweight for easy use and transportation. Its universal couplings require no specialty fittings for the vacuum head or special hoses.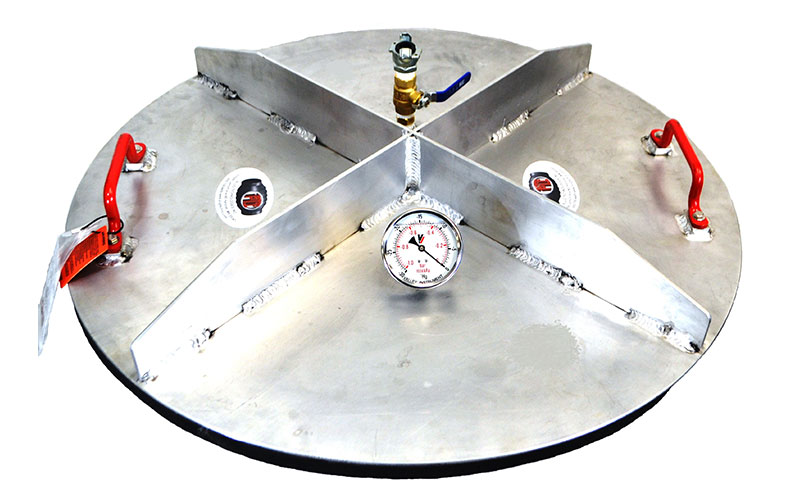 38" and 44" Flat‐Max™ Plate Style Manhole
Vacuum Head Assembly
Our lightweight aluminum plate weighs only 45 pounds (38") and has two lifting handles making our Flat‐Max™ easy and comfortable for one person to use.
The Flat‐Max™ features a large 4" Grade A liquid filled gauge that is angled up to allow easy gauge reading from a safe distance.
Our 1" thick closed cell foam liner makes forming a seal easy and leak free. Seals on both manhole frame and manhole cone surfaces.
Maximum size usage range allows you to seal manhole openings from 18"‐36".
Universal coupling (Chicago Style) makes attaching your air source to the Max‐Vac™ Venturi Pump quick and easy. No need for special fittngs and hoses.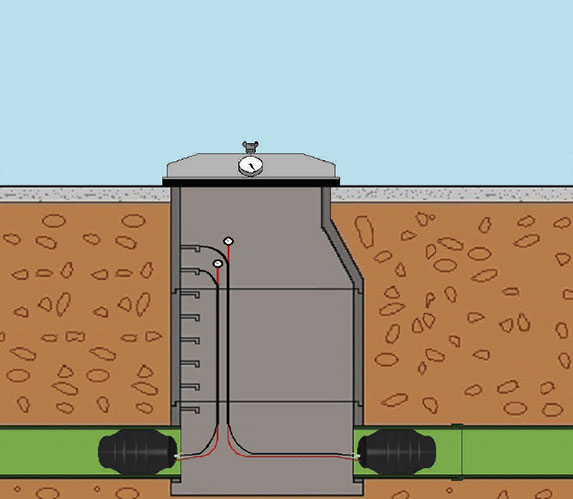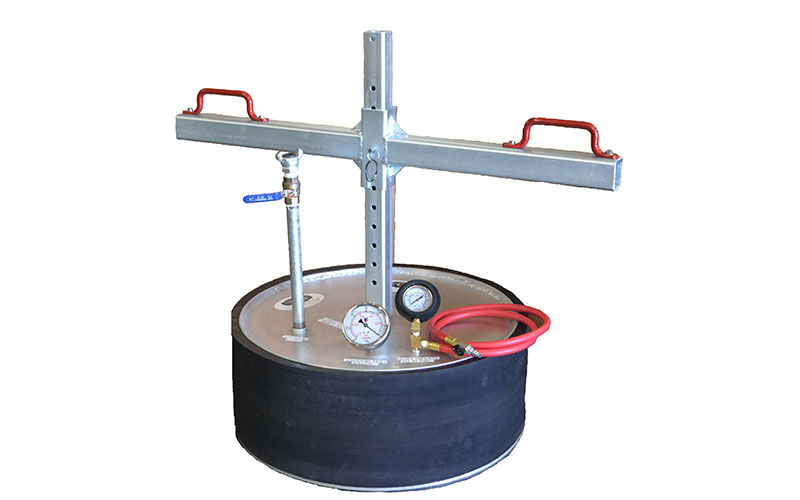 Bladder‐Max™ Manhole Vacuum Test
Assembly.
Easy slide design makes adjusting the height of the bladder quick and easy.
Eleven pin placements gives the user maximum height adjustment flexibility.
Bladder inflation assembly allows for easy inflation and deflation of the bladder. No tire valves to force the air in and out of your bladder. Gauge is angled up 45° making it easy to read from a safe distance.
12" galvanized pipe (3/4") extension with universal coupling (Chicago Style) allows for quick and easy hook up to the Max‐Vac™ venturi pump even when the bladder in lowered into the manhole. No need for special fittngs or hoses.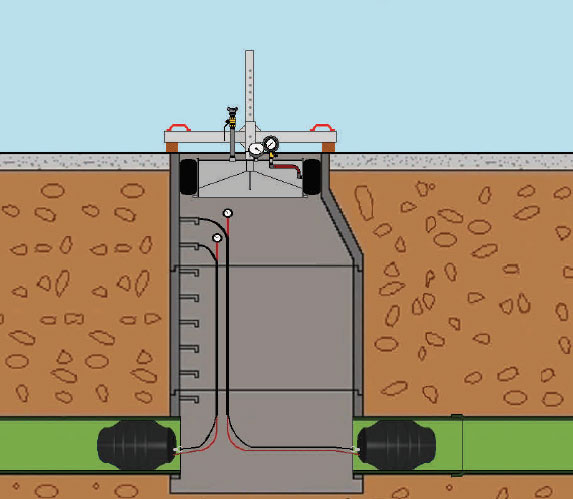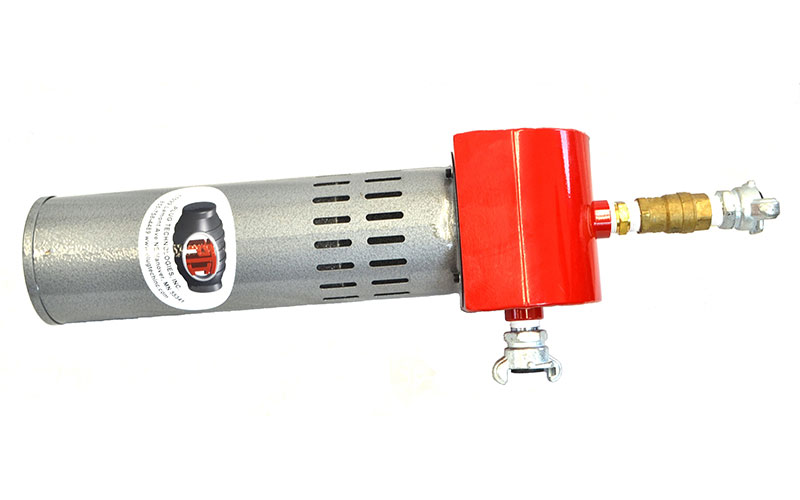 550-00 Max‐Vac™ Venturi Pump
Our Max‐Vac™ Venturi Pump offers high vacuum flows for the rapid evacuation of manholes.
This lightweight aluminum unit attaches easily to the vacuum head assemblies with a universal coupling (Chicago Style). No need for specialty fittngs.
Universal Couplers (Chicago Style) eliminates any need for special hose fittngs.
Recommended air compressor size: 85 CFM at 100 psi or higher.