Manhole Vacuum Testing Equipment
Our Bladder-Max and Flat-Max manhole vacuum testing equipment allows you to quickly and effectively test newly installed or recently repaired manholes.
Flat-Max Plate Style Manhole Vacuum Tester
Our Flat-Max™ plate style vacuum testing heads are used in conjunction with our Max-Vac™ Venturi Pump II to evacuate the air from a manhole while performing a manhole vacuum test.  Our 38" Flat-Max™ weighs only 45 pounds and has two lifting handles allowing one person to perform a vacuum test.  Both our 555-38 (38" OD)  and 555-44 (44" OD) Flat-Max include our new Cam-Lock® connection between the Flat-Max and the Max-Vac II Venturi pump.  The Cam-Lock® fittings allow for is a secure and stable connection between the Max-Vac™ II and the Flat-Max™ allowing for maximum vacuum.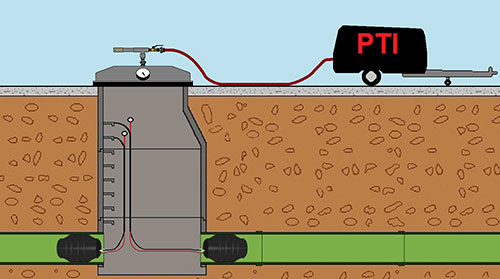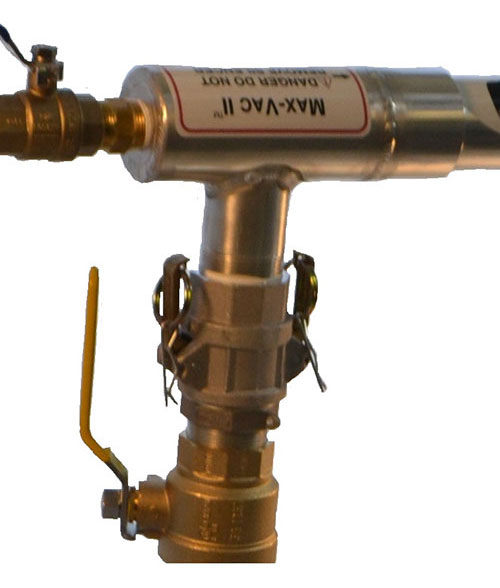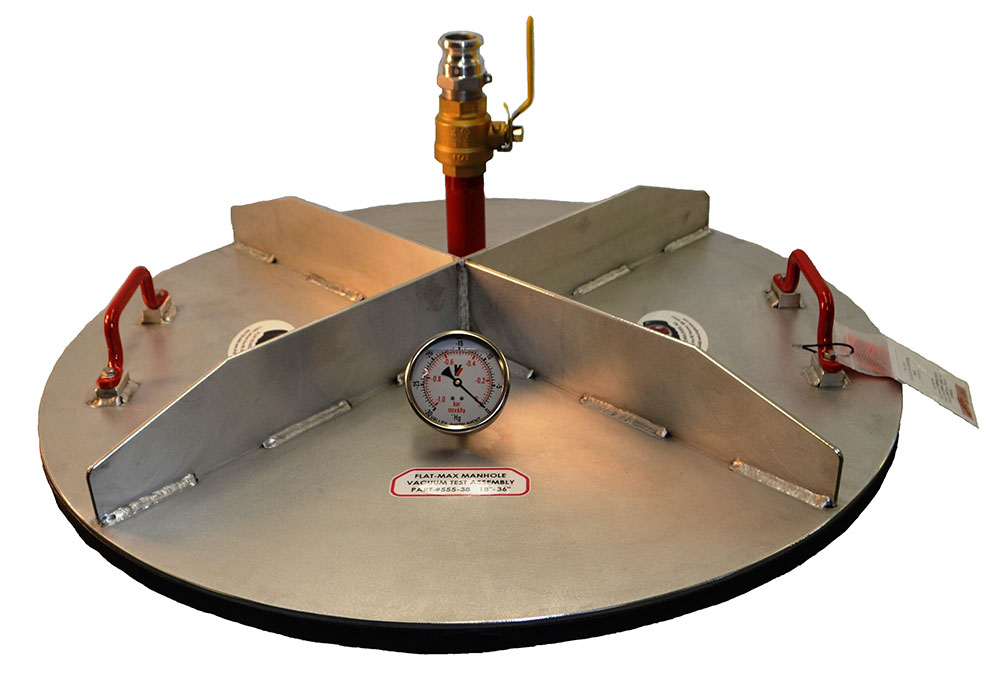 Max-Vac II™ venturi pump quickly generates the vacuum required to perform a manhole vacuum test.  The venturi pump connects to the Flat-Max™ or the Bladder-Max™ manhole head assemblies and must is supplied by an air compressor with at least 85 CFM.  The Max-Vac II offers high vacuum flows for the rapid evacuation of manholes.  Easily attaches to the Flat-Max™ or Bladder-Max™ with a Cam-Lock™ coupler.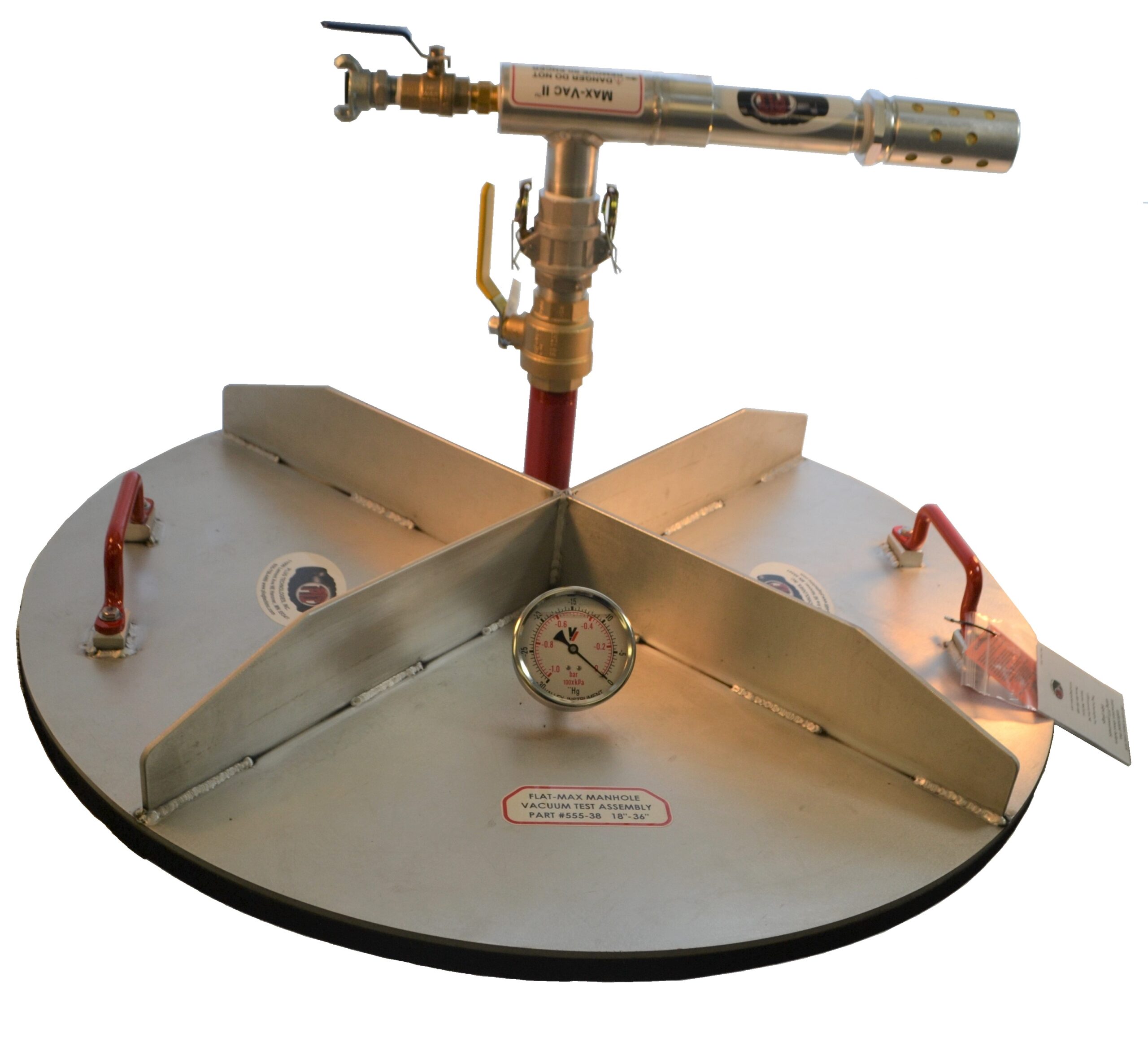 Bladder-Max™ bladder style manhole vacuum tester
Our Bladder-Max™ manhole vacuum head assemblies are used in conjunction with our Max-Vax™ Venturi Pump II to quickly evacuate air from a manhole in order to allow an end user to perform a manhole vacuum test.  Our fabric reinforced bladders seal the top of the manhole and are designed to seal multiple size manhole openings and are made to be long lasting and durable.  Our lightweight aluminum head assemblies come in 21"-27" and 28"-32" sizes and have lifting handles making the units easy to handle.    Our zinc plated steel cross-bar supports the bladder during the vacuum test and includes our easy slide design making adjusting the height quick and effortless.